Serena Kefayeh founded Creative Ideation because of her passion for working with inspiring people and helping them tell their stories. She combines her expertise in visual storytelling with her background in strategic communication to create unique photos and videos that connect with her clients' mission, message, and audience.
Creative Ideation is based in the Washington DC area and we're available for projects anywhere in the U.S. and internationally.
---
SERENA KEFAYEH
Serena has trained at the International Center for Photography, the School of Visual Arts, and learned from some of the leading photographers and multimedia journalists in the United States. She received a B.A. from the University of Virginia, an M.A. in Communications from Johns Hopkins University, and an Advanced Professional Certificate in Digital and Visual Communication from Georgetown University. She grew up in the Middle East, loves to travel, speaks three languages, loves coffee, and has an excellent sense of direction.
---
CLIENTS
Some past clients include: Georgetown University, Harper Collins, William and Mary Alumni Association, Seeds of Peace, Holly Harmon Health, Big Buns, Teach for America, CASIS, Capitol Romance, Food Allergy and Anaphylaxis Network (FARE).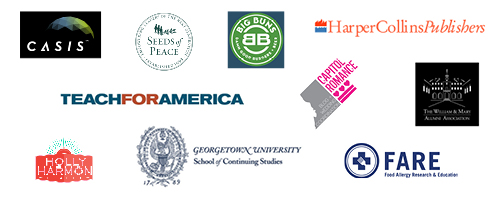 ---
COPYRIGHT
All images and video are copyright Creative Ideation. All rights reserved. No part of this website may be reproduced in any form without written permission from the photographer.